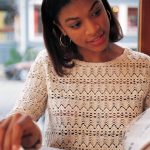 Have you ever gone to your local supermarket with no thought of shopping for magazines, but as you stand in the checkout line you reach for one or two magazines and adding them to your purchases?  Why?  For the most part your attention was caught by an interest-arousing title, you were intrigued and wanted to read more.
The most important part of any article is the title.  This is because although you may have lots of valuable information to share, your potential readers will usually spend only a few seconds glancing at the title before making the decision to continue reading or to move on.  This means that if your title does not grab their attention, you've lost them for good.
Secrets to Great Article Titles:
1.            It must arouse the reader's interest and grab their attention.  A good way to do that is to involve your reader.  For example: "Do you make these mistakes…?" or "What you should know …"
2.            Make a promise and deliver the benefits. Example: "How to lose 10 pounds in the next 10 days."
3.            Vary the length of your article title short attention span often calls for short titles. Example: "What makes a happy marriage?"; "How to grow organic tomatoes."
4.            Most important article title secret: Your title must contain your keywords, and the most popular free article directory recommends that your keywords should be in the first three words of your title.
Keep in mind that your title can be in the forms of a statement, a statement with an exclamation that motivates to action, or may be a question.  The goal is to spark interest with attention grabbing headlines that the reader will want to keep reading to the end of your article and into your Resource Box.