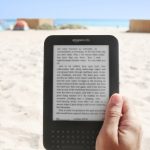 Did you ever dream of being a well-recognized writer?  How about becoming a published author?  Have you realized your dream, or is it still on hold?
From as early as nine years old I discovered my love of writing and my parents encouraged this by giving me lots of books to read that I could learn from.  My professor also encouraged me many years ago to start writing on a regular basis, and start with short stories.  Life happens and I did nothing with it.
Has that happened to you?  You've put your dreams you had as a boy or girl on hold and focus on daily living instead?
Then we got to the Internet, started our business online .  One of the first things we were told to do to give us greater credibility and to let people get to know like and trust us is to start a blog.  As we write our own blog posts and become part of the blogosphere, we get to read other people's blogs and learn from their style as well.  We also started writing articles and submitting these to article directories.
Now it's easier that ever to go back and recapture your dream of becoming a published author.  There is a lot of information available on self-publishing, and Amazon has made it very easy to do so.  First there is Create Space where you can publish hard copies of your book.  Then there is Kindle where you can publish eBooks or digital books.  You can do it!
My great novel is yet to come, but I recently had my first book published on Kindle.  It's on a topic I'm very passionate about – Customer Service/Customer Care.  The title is "Superior Customer Service for Small Business Owners & Entrepreneurs: Satisfy the Needs of Customers to Earn their Loyalty."
If customer service is important to you, I encourage you to get your own copy, which is available at http://budurl.com/kindleSCS.  If you don't own a Kindle, you can download the free application from Amazon for your desktop or laptop, or even your smart phone.  I welcome feedback as that's an effective  way for me to make improvements.
What topic would you personally like to write about, and how can I help you?  You're invited to send me any questions about writing and submitting to Kindle to yjones at mysuccesscircleonline.com