Featured "Monday Writer" – Jeff Wise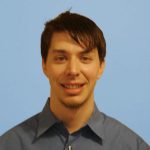 Over the past year I have learned so many new things about internet marketing and I really have to credit it to all of the new relationships I have made.  Whether through social media, attending events or participating in contests and blog challenges, the new relationships have prompted a flood of new and helpful information that is propelling my business to new heights.
It all started when I entered a big internet marketing contest in which the winner would win $10,000 worth of expert internet marketing mentoring.  Because of that contest I started blogging everyday for a particular niche I started, and I received an email from someone whose email list I had been a part of for several years.
This email talked about a blog challenge where you would blog everyday for a month and I joined.  During that blog challenge I met new people whom I would eventually build a business relationship with.  Through these relationships I have learned many new marketing techniques and have shared ideas which have helped me move forward towards my goals.
I also traveled outside my city to attend an internet marketing conference where I met many of the people I started a relationship with online.  It was really great to meet them in person because it allowed me to interact on a more personal level.  A group of my new friends even took one hour of their time to huddle around me and bounce ideas around that would help me and my business.
One key I have found with building relationships online is that it's important to give as much, if not more, than you take.  I even buy products and services from people in my new circle of friends and it's been a great experience.
At this moment my business is definitely moving in all the right directions and I have to credit a lot of it to all of the new relationships I have made.  If I have any words of advice to anyone new to internet marketing I would say to do your best to get involved.  Join contests and challenges, attend events and never take lightly the magnitude of building friendships because you never know where you'll end up.
Jeff Wise is happily married with two young daughters and has a passion for helping people achieve their dreams. He is the owner of Gregorio's BaseballHittingTipsOnline.com,  MyFamilyExercise.com and BerkeyCleanWater.com.  On his sites, Jeff provides baseball hitting, exercise and health tips for all ages and skill levels with articles, videos, articles and e-books.