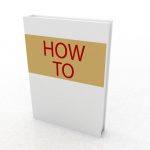 My Internet Marketing Mentor has often recommended the value of viral marketing with ebooks or reports and so far I started but have not completed my first viral report.  She highly recommends this as a means of getting your information into the hands of many more persons that you normally would.
I've been focused on building my new niche, but this is one of my goals for October. Would you like to join me?  Ok, you may not be familiar with viral marketing or need a little more information in order to start, so I'll discuss the topic in two three posts.
Normally when you write an ebook or report you'll place a copyright on it and expressly state that it should not be copied or forwarded without your permission.  In the case of your viral report, you want people to forward your report to others and you give permission in your report to do so.
I did additional research on viral reports and found some interesting information which indicate that there are many ways to accomplish the objective of (more…)