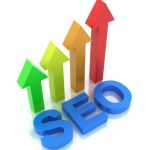 Search Engine Optimization is a huge topic and there is a great deal of information available on the internet.  Keyword research is only a part of the entire package, yet for someone who is just starting a blog or article writing, understanding the basics of keyword research is enough to get started.
Today's post is the third and final (for now) on the topic of keyword research.  As I delve deeper into the topic and learn and apply more, I will share that information.  The first post referred to was on basic keyword research and the second was on how to do keyword research.
Your goal in doing keyword research should therefore be to find and compile a list of keywords, keyword phrases or long tail keywords that have the following characteristics:
1)            A reasonable number of searches each month.  Keep in mind that while you want to used words that people are looking for in your blog and article titles, headlines, and body, you'll want to pay attention to the number of results.
2)            Your likelihood of getting on the first page of Google for your topic will be affected by your competition for similar keywords.  For example, a keyword search volume of 2 million means that the keyword is popular, but there is less likelihood of you getting on the first page of Google using that keyword.  Smaller results of 1,500 – 2,000 would indicate that there are people searching for those words or phrases but you'll be competing with less websites.  These are sometimes referred to as low competition keywords. Hence, the greater likelihood of appearing on the first page of Google Search results. So keyword count is important.
3)            Profitability of a keyword or keyword conversion is important if your goal is to monetize your site.  An additional step may be helpful to determine if the keywords that met the previous two criteria also have a monetary value.
You can do this by checking if the web pages that show up in the results have any paid ads on them.  This is by no means a guaranteed test, but it can give you a general idea if paid advertisers saw value in those keywords.
Your ultimate goal for doing all of this research is to find keywords that will allow your posts and articles to increase search engine ranking and  traffic to your website.
FINAL WORDS:  Enrich your posts and articles with keywords, but avoid 'stuffing' as that will have a negative effect on the search engines.  Make sure to do a keyword density analysis so that your keywords have a density of 1 – 3% and flow smoothly throughout the post or article.
THANK YOU:  I'd like to thank the reader who asked the question because in doing research to provide a comprehensive answer, I've learned more about keyword research so that I can better optimize my posts and articles as well and am able to share valuable information with my readers.
Yvonne
P.S. A good resource and a must read is "SEO Fast Start" by Dan Thies, which you can download for free at http://www.seofaststart.com/download