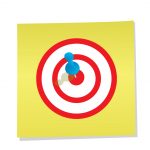 What portion of your time do you spend marketing your business?
"Marketing?  Why do I need to do marketing when I have an online business?"  If you said this to yourself, you are not alone.
When I started my online business I came from a corporate background and Direct Sales was my part-time fun job.  In my experience in the corporate world Marketing was a separate department, except for one job where I was required to submit editorials to high-end office furniture magazines, and track the progress of paid advertisements.
As a Skin Care and Image Consultant I was taught to offer my business cards or share information on my business with at least three persons every day – a form of marketing.  And it worked! But my online business…why?
Not having a schedule for marketing is a huge mistake or omission many of us who start an online business make.  In fact, this is not limited to online business.  Many small business owners who have a brick and mortar store, that is, any type of location where you can walk in and do business, make a similar mistake.  Often they depend on 'word-of-mouth' marketing or advertising with no system in place to support and track it.  They have no plan on how they will target their marketing to attract more business from their current customers or clients, nor do they have a system to target and attract new customers or clients.
The following three points are important considerations for small business owners – offline and/or online:
1)Â Â Â Â Â Â Â Â Â Â Â  The #1 skill you need to learn in order to be a successful entrepreneur is marketing!
2)Â Â Â Â Â Â Â Â Â Â Â  You must market your business consistently and have a marketing schedule or calendar to keep track of your strategies and results.
Note "strategies", which means that for success you will need to vary the types of marketing you do as what will appeal to one segment of your market may not appeal to the other.
3)            Experts teach that as an online business owner 80% of your time should be spent marketing.  When I heard this I was shocked because at the time I'd not been doing any type of marketing that came close to that figure.  How about you? Do you have a schedule for marketing your business?
What types of marketing strategies can online business owners implement? How about local businesses?