Featured "Monday Writer" – Heather Amy Price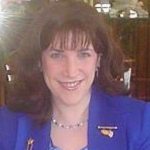 I read an article about a man who wanted to buy a particular television model so he researched which store carried the model he wanted.  He found out that the local store carrying the model on which he decided was a store he'd previously had bad dealings with.  So he went but he made his transaction with caution.  He didn't believe the store when they said they'd be able to deliver tomorrow morning.  True to their word, they delivered on time.  His preconceived notions of that particular store have changed.
The same gentleman stayed at a Ritz Carlton with whom he'd had a good relationship in the past (his preconceived notions were all good) but didn't care for being nickled and dimed or having to walk to the elevator to pick up a newspaper.  Now the Ritz has left a bad taste in his mouth.
We in the direct sales industry are constantly battling preconceived notions.  I have potential customers who won't try my product because they tried a similar product once eight years ago and broke out from it, so they assume they are allergic.  I have potential team members who won't listen to the facts about my opportunity because they heard that direct sales is the same as MLM, and MLM is a "pyramid scheme".
I've learned that to be a good marketer in the direct sales industry, you need to be specific about who your perfect fit customer is.  I need to know what type of person will be a good customer for me, and what type of person will be a good team member for me.  Without pre-judging too much, it's a delicate balance.
The trait I now look most for is open-mindedness.  I don't care if you know nothing about sales and you only have one friend in the world.  Are you open minded to hearing my training and to making some friends?  Then my business might be for you.  I don't care if you have tried my product in the past and have broken out from it.  Are you willing to try a new formulation of the product, with the understanding that if you have a problem again, you are not obligated to keep the product?  Are you willing to work with a consultant who will endeavor to make sure that the product I sell you is right for YOUR needs?  Be willing, be open-minded, and we can work together.
I find that's true in general in not only the direct selling industry, but in the general work-at-home/ mom-at-home business circle.  We need to set aside our previous beliefs about people and about companies and be willing to listen to facts.
I was in an MLM about 15 years ago.  I absolutely HATED it and made no money.  My upline didn't train me well, and it left a bad taste in my mouth.  Had I not been willing and open minded to hear the facts about my current opportunity (which is NOTHING like the previous one!), I would have missed out on many years of friendship, training, money, leadership, and the opportunity to be the stay at home mom I've always wanted to be.  I am now in the top 2% of my direct sales company and enjoying training others.
Preconceived notion is defined as an opinion formed beforehand without adequate evidence.  Always make sure you're gathering sufficient evidence before you make a judgement!
If you are in a direct sales skin care/color company (Mary Kay, Avon, Beauticontrol, Jafra) and would like an affordable e-Course which helps busy moms fit their business into their lives, I have a solution for you at http://busymomskincarebiz.com
If you want to read more about relationship marketing in direct sales, I blog at http://directsalesrelationshipmarketing.com My skin care blog is at http://freeskincarehelp.com and finally, you can read about me at http://heatheramyprice.com Thank you for this opportunity to share some thoughts with you!
–Heather Price