Featured "Monday Writer" –

Martha Giffen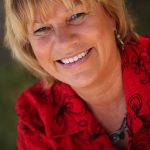 Social media marketing has taken the online business world by storm and the quickest, easiest way to participate is by using Twitter.
Twitter is to online marketing what the business networking luncheon is to the offline world.  People are there to meet and greet, see and be seen, and engage in conversation about their products or services.
Just like the networking after-hours club, Twitter does have some do's and don'ts.  Think of it as many conversations going on at once and you are going to insert yourself into the conversation.  You wouldn't go into a crowded room carrying a neon sign telling the whole room "buy my stuff, buy my stuff."  Right?
Social media is relational.
The sooner you realize that, the faster you will tip the scales in your favor.  People buy from people they know, like, and trust.  Period.
So, how do you get people to bond with you in 140 characters or less?  By following a few simple guidelines:
Always use your real name

.

You are trying to brand yourself.  Don't hide behind some cute screen name.  Doesn't work for your biz!
Use a current picture. It's all about the know, like, and trust. They need to "see" who they will be buying from!
Be engaging. Start conversations and contribute to the ones going on.  Let people know you are one interesting person!
Watch your tweets. Tweet good content and they will come back again and again.  Remember, no negative comments.  Ever.

Do unto others.

Be a team player.  Retweet other's content and links.  They will surely do the same for you!
Keep it coming. Sprinkle your links to your products throughout your Twitter time and be consistent.  You want people to be watching and waiting for your awesome tweets!
Social media is here to stay.  Don't try to keep up with everything at once.  Master Twitter and you are in the game to win!
If you want more Twitter advice, my free copy of BestTweetTips can help you out!
Happy Tweeting!
-Martha Giffen
p.s.  Don't forget to follow me on Twitter! @MarthaGiffen
Martha helps entrepreneurs through the MAZE of online marketing. She owns Best Kind Marketing, LLC, am a motivator extraordinaire, social networking diva, blogger, wife, mom, and all-around happy person!