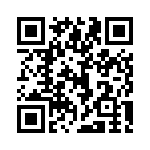 "Success is just around the next corner…
You may have heard that statement many times, and if you're a new online business owner you may have doubts about ever seeing that success because there seems to be so much to do.  And yes, it can be confusing and daunting unless you have someone to guide you.
I remember when I first started online, in one of the first classes I took we were told we could model the trainer's optin page, which was great as it would have reduced a lot of planning and designing.  However, I had no idea how to get that site from my computer to the Internet.  I'd never heard of FTP and wouldn't have known what to do with it. Have you faced any situation like that in your business to date?
It's important to believe that you can experience success in your online business.  Adopting the following five "attitudes" for success can play a significant role in  finding your success around the corner regardless of how deep the corner is:
Have a Positive Attitude:  It's important to cultivate a positive attitude in how you approach your online business and in your life in general.  'Cultivate' means that this attitude may not come naturally; you may have to work very hard to achieve it.  You may have to change your mindset and learn positive thinking, then nourish it as it grows.
Develop a Business Mentality:Â  While there are some internet marketers who had successful offline business and are now transferring those skills (more…)