Featured "Monday Writer" – Heather Amy Price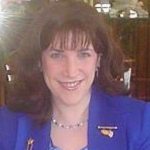 I read an article about a man who wanted to buy a particular television model so he researched which store carried the model he wanted.  He found out that the local store carrying the model on which he decided was a store he'd previously had bad dealings with.  So he went but he made his transaction with caution.  He didn't believe the store when they said they'd be able to deliver tomorrow morning.  True to their word, they delivered on time.  His preconceived notions of that particular store have changed.
The same gentleman stayed at a Ritz Carlton with whom he'd had a good relationship in the past (his preconceived notions were all good) but didn't care for being nickled and dimed or having to walk to the elevator to pick up a newspaper.  Now the Ritz has left a bad taste in his mouth.
We in the direct sales industry are constantly battling preconceived notions.  I have potential customers who won't try my product because they tried a similar product once eight years ago and broke out from it, so they assume they are allergic.  I have potential team members who won't listen to the facts about my opportunity because they heard that direct sales is the same as MLM, and MLM is a "pyramid scheme".
I've learned that to be a good marketer in the direct sales industry, you need to be specific about who your (more…)