Marketing your small business offline is essential to the success of your business.  Before the advent of the Internet, this was the way advertising was done, but now many businesses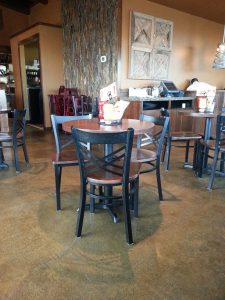 focus solely on online advertising.
Online advertising, especially through Social Media is an excellent cost-effective way to advertise and I highly recommend it.  You should also have a user-friendly, attractive website that provides value to your clients and customers and make it easy for them to do business with you. At the same time, it's important to remember that there are still people in your local area who may not be connected with or to you on social media and you want to get the word out to them about your business as well.
What are some tried and true methods of marketing small businesses offline? Because many small business owners and entrepreneurs operate on a shoestring budget, the focus in this article will be on low-cost methods of marketing your offline business.
One good way to get more exposure for your business is to sponsor local events. This can be as simple as donating money to a local Cause. Or you might be at a point where you could provide shirts for one of the local children's Sports Team.
If sponsoring is not in your budget, then try helping out by raising funds or awareness for a local Cause or project. Is there a local charity that is always in need of funds or supplies? You may be able to participate in that, or just help advertise a local event.
Tradeshows and even local fairs can be great ways for small businesses to connect with the local community. You can rent a table or booth and promote your products or services.
Meetups are great for exposure. In the first place you can become known through your attendance and building relationships with other business owners at Meetups organized by other people. Another option is to create a Meetup group of your own in your area. This allows you to determine the format and build your own platform and following.
There are seasonal events and events that may be connected to popular holidays in the community. Find some way to get involved so that your business can be listed as a sponsor at the event, or even as a contributor.
Using signs and logos on your vehicle. This can help draw attention to your business and get more visitors to your store. Having a well-placed phone number will allow people to contact you even if your business does not have a physical store.
Small business Flyers still work; otherwise your mail box wouldn't be filled with them each week. Try to use this idea and come up with a concept that will make your Flyer stand out more.
A good practice is to suggest to your customers that they sign up to your mailing list once you have a way for them to do so, on your website.  This way they can get your Flyer, or Newsletter, delivered electronically. This also builds a mailing list that which can use when you come out with new products, run a special offer or have something that you want to share with your customers.
Many Chambers of Commerce offer buckets or packages for visitors. Getting your Flyers and marketing materials in those packages would be a good way to get the word out about your business.
How about creating opportunities to help visitors while promoting your business at the same time? An example of this would be to create a local map that depicts places to visit, local restaurants, taxi services and other helpful resources. At the bottom of the Flyer or map you want to have a "Provided By" section with your address, phone number and website.
You now have 10 ways to market your small business offline. Which of these will you use? Perhaps you're already using one or more of these methods. Which one/s have worked and given you great results?
Yvonne A Jones is an Online Marketing Strategist | Speaker | Business Mentor and Coach. Her clients call her "The Queen of Business Breakthrough" because she helps them get clarity in their marketing message so they attract their ideal clients and build strong business relationships to retain the customers and clients they attract. Visit her at www.YvonneAJones.com to schedule a complimentary Breakthrough Strategy Session.