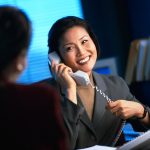 In continuing my series on the value of Relationship Marketing, I found this article by Connie Ragen Green and published on ezinearticles.com.  In this article Connie discussed the aspect of Relationship Marketing by continuing to build relationships with your marketing through giving them the information they want.  She said it so well, I felt there was no need for me to reinvent the wheel and write a separate post.  Connie is my Mentor and I continue to learn from her and share what I've been taught by her with the persons I work with.
************************
Building an online business is very similar to building a brick and mortar business. It is still all about marketing and relationships. If you think about it, this makes perfect sense. When you are looking for a product or service, your attention is focused on those who tell you what they have to offer and then take the time to build a relationship with you. Think about which marketing strategies you will implement on a regular basis and how you will connect more deeply with your prospects.
Article marketing and blogging are the best ways I have found to make a huge impact very quickly. Decide which topics from within your niche you will be focusing on, and then write about three hundred words that can be turned into articles to submit to the article directories, as well as posted to your blog. Use specific keyword phrases in your titles so that your writing will live on forever, instead of just being found when the article is published and the blog post is written. Keywords will keep your information evergreen and help you to find new prospects for years to come. Use Google's free keyword selector tool to find out the exact phrases people in your niche are searching for.
Think about taking people offline as quickly as possible. For example, you may want to call them on the phone when they make a purchase, or send everyone a postcard to announce your next product or course. This type of marketing will set you apart from others who do everything exclusively online, and will increase your online income. Serving the people who come to you for information on your topic will help you to build your business quickly.
Remember that the reason to start an Internet business is to give you the time and money to live the life you choose. Download a free teleseminar on building your online business by visiting Relationship Marketing Online to learn how to write articles, blog, become involved in social networking and learn the technology needed to build a profitable online business.
Article Source: http://EzineArticles.com/?expert=Connie_Ragen_Green