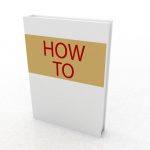 My Internet Marketing Mentor has often recommended the value of viral marketing with ebooks or reports and so far I started but have not completed my first viral report.  She highly recommends this as a means of getting your information into the hands of many more persons that you normally would.
I've been focused on building my new niche, but this is one of my goals for October. Would you like to join me?  Ok, you may not be familiar with viral marketing or need a little more information in order to start, so I'll discuss the topic in two three posts.
Normally when you write an ebook or report you'll place a copyright on it and expressly state that it should not be copied or forwarded without your permission.  In the case of your viral report, you want people to forward your report to others and you give permission in your report to do so.
I did additional research on viral reports and found some interesting information which indicate that there are many ways to accomplish the objective of creating a successful viral marketing campaign. 7 (Seven) avenues of distribution are:
1)Â  E-mail: You can create a report and give this away to your community on your e-mail list and encourage them to share it with two or three friends.
2) Newsletters: If you include enough timely and valuable information, a good newsletter can drive up the number of visits to your website. Included in the newsletter could be excerpts from your report with a link to the full report.
3) Blogging: Providing the tools on your website to enable bloggers to interact with one another is a terrific way to get the message about your product of service out there and being talked about. Bloggers are usually on the lookout for good products and services.  Blog about your report.
4)Â  Forums: When you visit Forums, have the URL for the report as part of your signature line.
5)Â  Tell-a-friend Script: If you add this with a statement saying that e-mail addresses supplied will never be shared with third parties, you can increase your potential customer list greatly. (Part of 1. above)
6) Video Clips: Including cool video clips on your website that describe a couple of  points from your report will keep the interest up and increase traffic to your website and downloads to your report. These can be Powerpoint videos.
7)  Other People's Lists: If you have built a good relationship with several marketers, you could ask them to give your report to their list.  This is especially effective if you've included a link to one of their products or services in your report.
Now that you understand the avenues where you can use to distribute your viral report, will you join me in creating a viral report in October?  We could be accountability partners 🙂   If this is something you'd like to do or hear more about, please share your thoughts in the Comments field.