Featured "Monday Writer" – Coach Jane Lee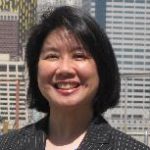 Why should we care about our customers? It was only one product that they bought from us.  The reality is that the life-line of your business depends heavily on providing excellent customer service. The first interaction with the customer till the purchase of your service or product does not end. It's not a one shot deal. Many internet marketers drop the ball when in comes to customer service. Do you follow up with your customers after the purchase and see what results they are getting? How often do you keep in touch with your prospects and customers?
Listed below are the 4 reasons why customer service is important.
1) Customers will buy again and again when you provide excellent customer service
2) People want to feel special and so does your customers.
3) Bad customer service- such as not returning calls or poor follow up. This can leave a negative impression and the customer will no longer purchase your product or service.
4) Prospects and customers will refer you to their friends and family if they have a positive buying experience with you.
Always keep your customers in mind by servicing and touching base with them on a regular basis. This will ensure repeat business for the years to come.
Good Selling!
Jane Lee
Coach Jane Lee teaches you "How to Authentically Sell with Confidence and Ease" to get more clients and increase sales. Follow her weekly show "Sales Success Mindset" on Blog Talk Radio.